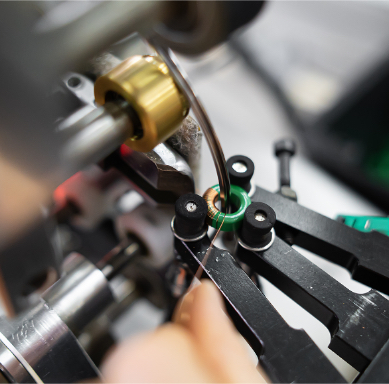 In 1983 under the name of "Nasa Electronic' our company was founded with individual efforts of Mükremin Sarı.
In the period it was established, the company started its activities with the production of radio and TV intermediate frequency coil as well as import and export of electronic components. After this first step, it has grown fast with new partnerships and started to continue its activities under the name of "SEMSA Electronics".
The production starting with intermediate frequency coil, as of 1995 with the development of new technologies continued with a new range of products such as toroid filters, toroidal current transformers and power inductors.
In 2012, the company gained power with the support and dynamism of new generations with the aim of making a new breakthrough and opening to foreign markets. As a result of this change the company took over its name 'Core Electronics'.
Core Electronics, which has its roots in highly experienced and reliable companies in the turkish electronics sector, determines the growth and opening up to new markets as its main target, and adopts to offer high quality products and special services and solutions with a competitive price understanding as a principle in principle.
The most important complement of this mission is to respond to changing demand levels with flexible production systems in order to support the production efficiency of its customers.
Core Electronics' core values can be summarized as follows:
Customer Focus
Solution partnership & customized production
High quality & service
Continuous development & growth
Within the framework of these values, Core Electronics works with an understanding of establishing mutual trust and open communication with its customers and suppliers, listening to their needs continuously and creating long-term business relationships.